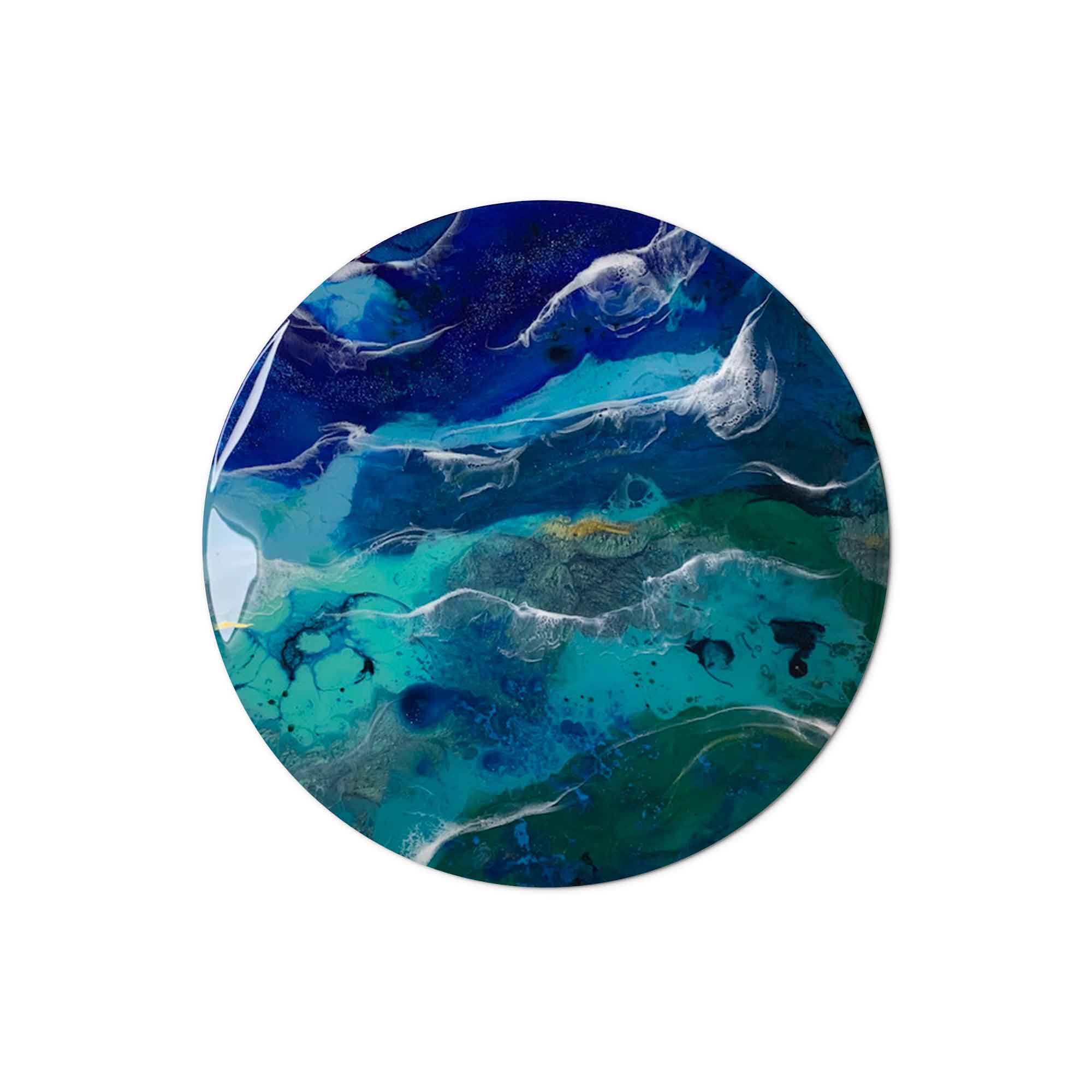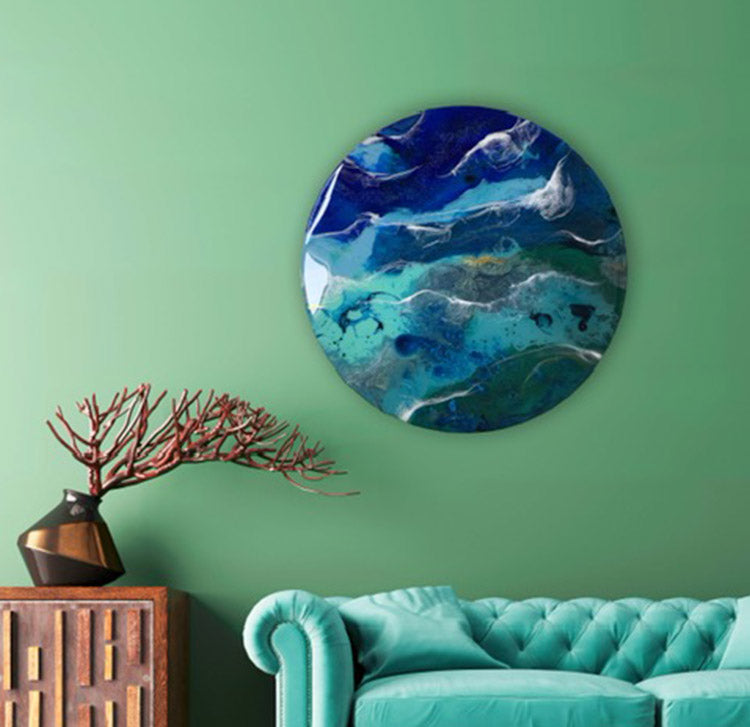 Galapagos- Magdalena Klim
Magdalena's deepest desire is to replicate the beauty of nature and an explosion of color through the aerial perspective of her paintings. Her collection of mixed media artworks captures the vibrancy and unpredictability of our natural world, making them a perfect addition to a modern home. Magdalena's art evokes thoughts of beaches, the ocean, the sky, cliffs, hills, forests, and freedom. Organic shapes, sights, depths, and colors of nature infuse her art. 
The special technique used in her artworks is a multi-layer process, which gives the work a multidimensional aspect allowing the colors and the depth to really stand out. The layers of resin, inks, and pigments create enchanting detail in each and every unique piece. Her pieces reflect the light, warmth, and colors of the room they are in. The longer you look at her art, the more details you will find in it. 
The artist's intention is to make her audience immerse themselves within the abstract worlds conjured up by the composition of layers and the depths of color in her art. Magdalena hopes that through her art she will encourage people to be aware of how beautiful nature is, and why it should be protected.
Size: 19.7 inches
Share