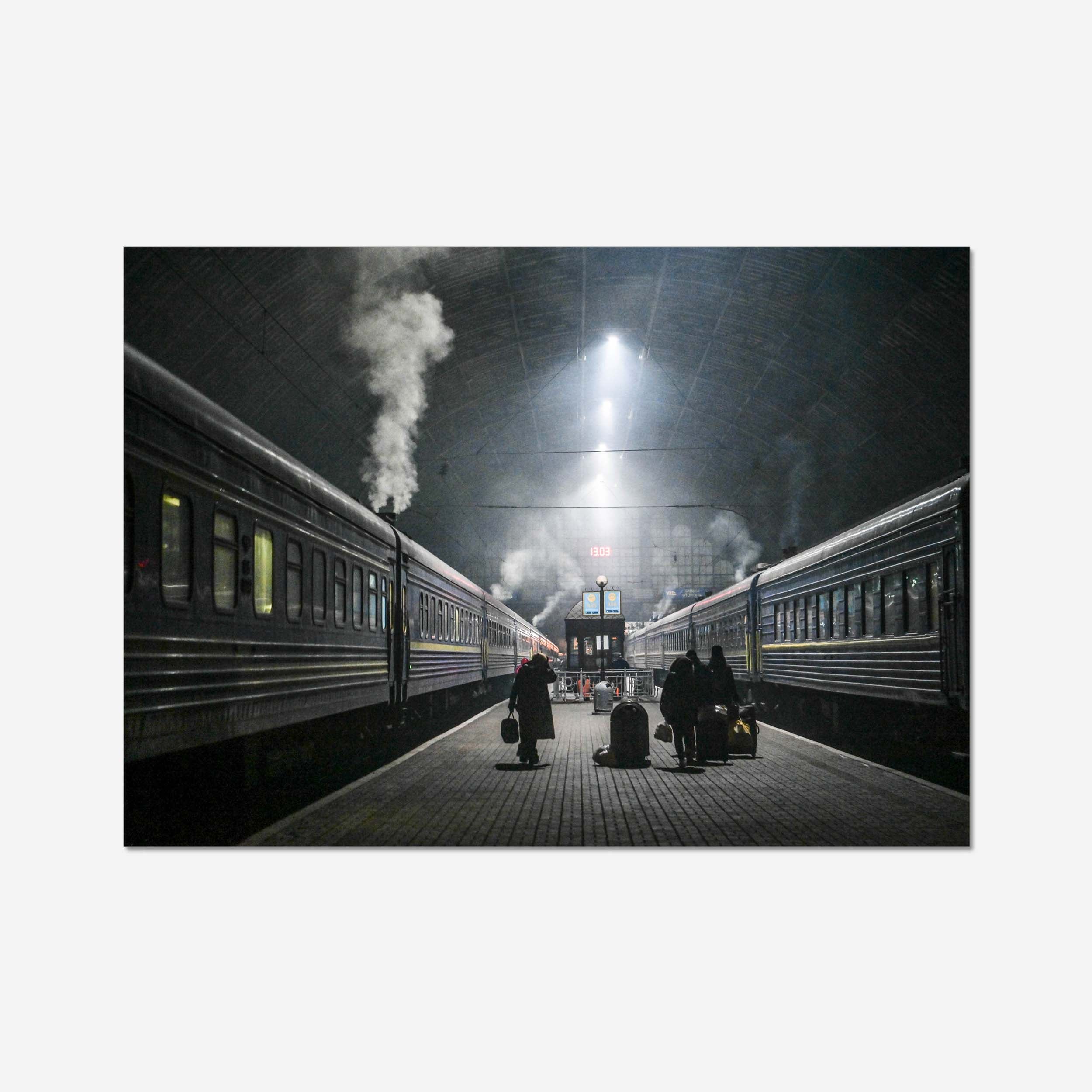 "I had just arrived in Lviv. It was dark and cold. It was barely two weeks into the war, but already people were heading back east," says the photographer Laurel Chor.
Share
Laurel Chor is an Emmy-nominated independent journalist, photographer, filmmaker, and National Geographic Explorer from Hong Kong. She has worked for VICE, HBO, SHOWTIME, Al Jazeera, the New York Times, the Washington Post, Getty, the Guardian, Reuters, National Geographic, AFP, the Los Angeles Times, and many more. She has covered social, political and environmental stories all over the world, ranging from the Rohingya refugee crisis, to deforestation in Paraguay, and the Russian-Ukraine war.

In 2020, she was named an honoree for the IWMF Anja Niedringhaus Courage in Photojournalism award for her work during the 2019-2020 Hong Kong protests. Her coverage of the Hong Kong protests for VICE News was nominated for a News and Documentary Emmy award for Outstanding Continuing Coverage of a News Story in a Newscast.
- 100% of net proceeds go directly towards leading war-relief charities Razom, World Central Kitchen and artists
- Each print is limited to 100 editions
- Each A3 print uses fine art grade, Lustre Photo Paper
- Shipped in an eco-friendly tube
- Free shipping on all prints for Ukraine artworks
"Prints for Ukraine" features prints from renowned photojournalists and artists from across the world who have joined our initiative to support critical war relief in Ukraine