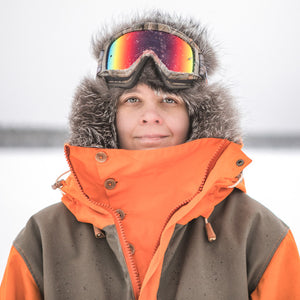 Tiina Törmänen
Tiina Törmänen is a photographer from Northern Finland. She is best known for her aesthetic arctic imagery, often creating magical photographs that are almost otherworldly.

She has been working as a photographer for over 20 years. The first 10 years she focused on contemporary and documentary photography using film cameras in 1998 - 2011 around Southern cities of Finland. In 2011 she moved back to Northern Finland, and spent the last decade photographing the Finnish Lapland.

Most recently, she's begun underwater photography and since then, her main focus has been photographing unseen arctic freshwaters in Northern Finland.